Annaliese N.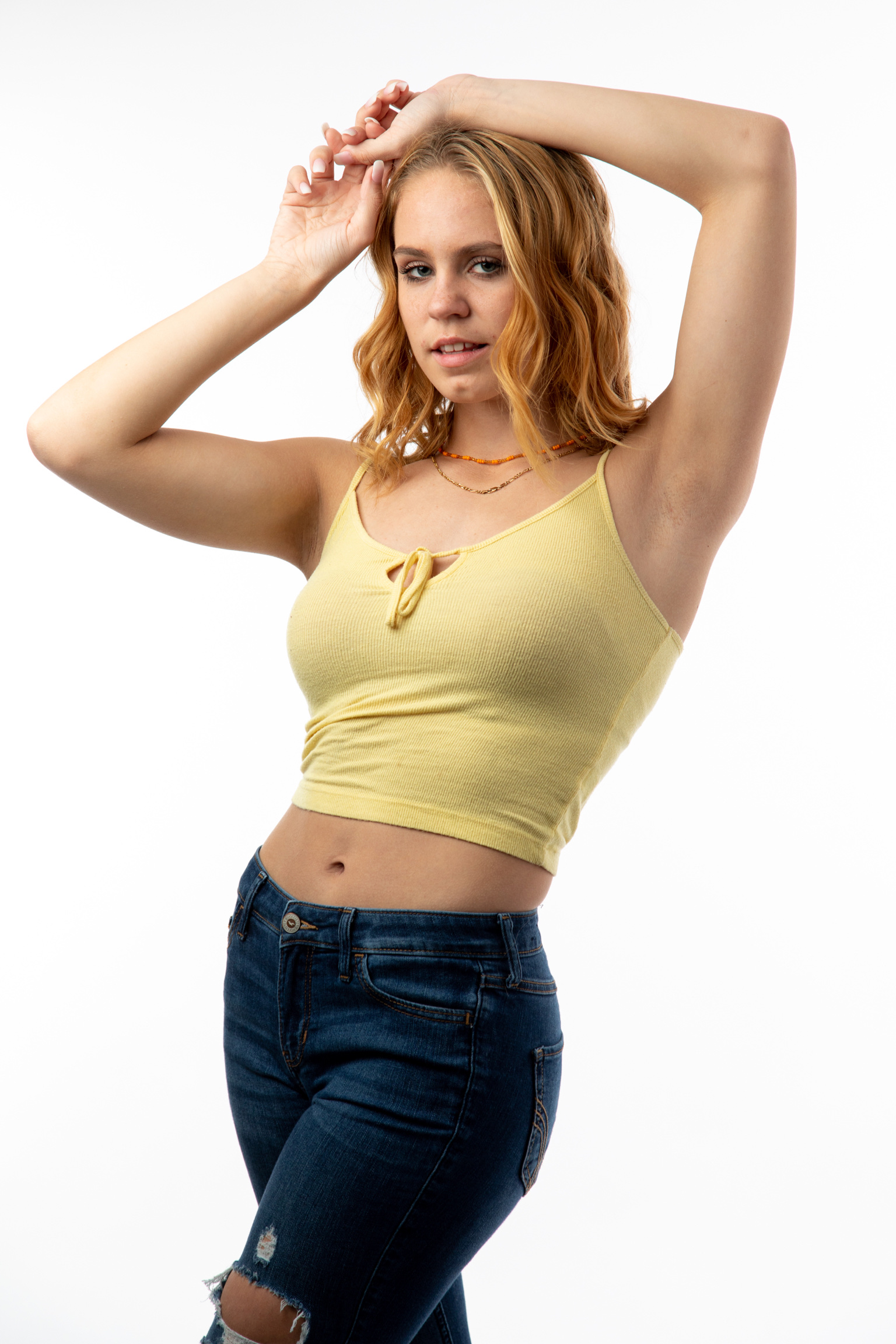 Tell us about yourself
Hi, my name is Annaliese N. and I am 14 years old and I live in Northern California. I did gymnastics for 10 years and cheer for 2 years. I now coach gymnastics and love watching others learn skills and gain confidence. I have been modeling since Aug. 2018.
What is your biggest dream?
My biggest dream is to work in the modeling and acting industry.
What does it mean to be your own kind of beautiful?
Being your own kind of beautiful means you have the confidence to believe in yourself, no matter what others say. Be true to who you are and shine on!
Tell us about your modeling experience.
I have been doing Instagram collaborative shoots and gaining experience and have worked with a lot of different photographers, each has taught me something. I recently was a runway model in an LA fashion show and that was a great experience.
What is your dream brand to model for?
I would love to model for Hollister, Brandy Melville, or Garage
How would you describe your fashion style?
My outfits are unique but trendy. I love color, ripped jeans, crop tops, skirts, dresses and slip on vans.
How important is self-awareness and confidence to you in your everyday life?
As a teenager, it can be a challenge to remember to be yourself. I just remind myself that I am beautiful and do my own style.
What makes you beautiful?
I think it is most important the character traits you have which shows true beauty. I love to laugh, smile, and help others.
What would you say to another girl your age who is struggling with their confidence?
Hey, it is ok. EVERYONE struggles with self confidence at times. You just need to find what makes you happy and go out there and do it. You are beautiful!