Sara M.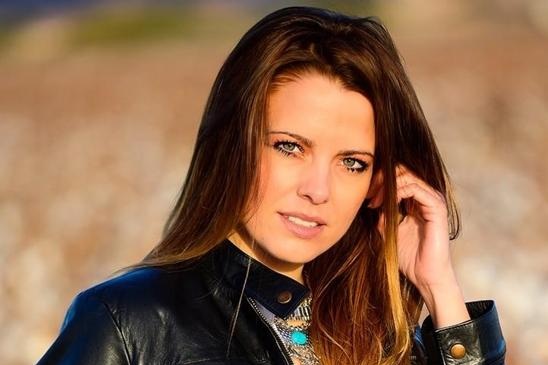 Tell us about yourself.
I am from sunny Phoenix, Arizona and I am 34 years old. 😊 I am an entrepreneur, travel
connoisseur, fitness lover, dancer, artist, people person, and dog lover.

What is your biggest dream?

My biggest dream would be to travel the world full time for
runway shows, modeling jobs, or films where I continually meet new people, grow as a
person, help those in need, and inspire others to keep pushing towards their dreams.

What does it mean to be your own kind of beautiful?

To be genuinely, authentically, and unapologetically yourself.

Tell us about your modeling experience.

I have experience as a runway and print model for a Preview Models show in Hollywood,
CA in March of 2019. I have also walked in a runway show for a L.A. designer Amo La
Cruz. I have received acting/modeling coaching from L.A. talent manager, writer, and
producer Ryan Glasgow, and have also received runway and posing coaching from
America's Next Top Models Laura James (Season 19 Winner) and Brittney ShaRaun (Season
11). In May of 2019 I placed in the Top 3 in the West for the International Cover Model
Competition of Miss Jetset Magazine 2019. I competed for 6 weeks and made it further than
30,000 other models. All of these were incredible experiences!

What is your dream brand to model for?
Free People
How would you describe your fashion style?
Boho – I love geometric/tribal patterns, lace, and fringe! Anything that is flowy, flirty, and has movement! I've got to be able to dance in just about everything that I'm wearing, any time of day!
How important is self-awareness and confidence to you in your everyday life?
It is something that I practice every single day. I wake up reciting my affirmations and gratitude
daily to increase my vibration for the day. I start off making myself a priority and telling
myself that I deserve the best in my life, and that I love and respect myself. It makes a world
of difference with how I carry myself for the rest of the day and how people respond to me.

What makes you beautiful/handsome?
I absolutely love people and want to make them laugh and smile! If I have achieved that at some point of the day then I feel I have contributed to making the world a more beautiful place.

What would you say to another girl/guy your age who is struggling with their
confidence?
Everyone struggles with confidence at some point in their life. The trick is to realize how unique and special you really are and practicing self-love daily. That is why I do my affirmations in the morning. I tell myself that I love myself exactly the way I am, and that I love myself a little more every day. You can't help but feel confident if you tell yourself this (and mean it) every day!