Kion G.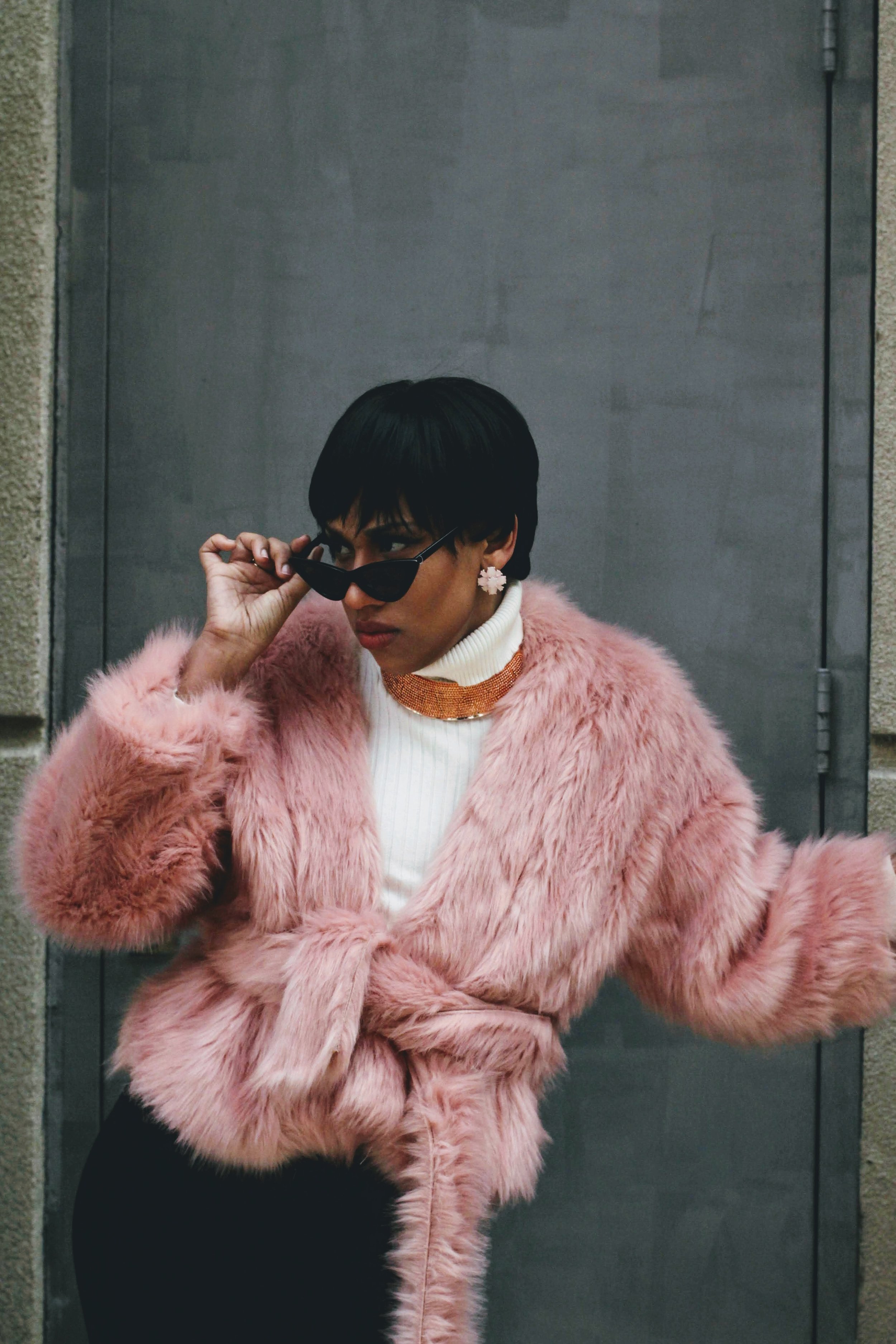 Tell us about yourself.
Well to start I am of course Kion Glover. I am from New Jersey, I am 22 years young and my birthday falls on October 11. Just recently, I graduated college with a BA in Psychology. In the next few months, I plan on continuing my education and getting my Master's in Counseling. Currently, I work at a hotel and at a Behavioral Health Rehabilitation Center. Whenever I do have some spare time, I enjoy working on my mental health website/blog that raises awareness on mental health and educating the public on mental health. Mental health is ultimately my biggest passion as it is something that I truly enjoy doing. The world needs to know just how important it is to take of yourself not only physically but mentally and emotionally. I also enjoy photography, hanging with friends and honestly just relaxing whenever I find the time to!
What is your biggest dream?
While I do have dreams of becoming a Sports Therapist and a model, my biggest dream is to just be happy, love what I do and do what I love. We all have these dreams of doing this and that; landing a good job or being rich and successful. And while success is a dream, I honestly just want to be happy. When we think about our dreams, we expect that it will make us happy. However true happiest is not from material things but from within. I can land that job, be rich and successful and still not have that internal happiness. That to me is not my dream. I dream of living a happy life by doing whatever it is that I love.
What does it mean to be your own kind of beautiful?
Being your own kind of beautiful is simply being you, staying true to yourself and embracing the real you. It's all about being unique and not letting society standards tell you what is or isn't beautiful. However, being beautiful is more than a pretty face. Be your own kind of beautiful within as well because that is ultimately where beauty comes from.
Tell us about your modeling experience.
I have been modeling for quite some time but started taking it seriously back in November and December of 2018. I started going to castings almost every week in NYC while working a full-time job. I book my first fashion show during NYFW with this creative agency called Find Your ID NYC. After that show, I got booked for a Miss Vietnam fashion show. I also booked a few photoshoots in the meantime as well. Just recently, I became a model for Chic Studio Makeup School NYC and booked a fashion show with New York Summer Fashion Explosion Magazine.
What is your dream brand to model for?
My dream brand to model for is Fenty Beauty which is Rihanna's makeup brand as well as her lingerie line. I would also like to model for Kohl's which is strange because not many people say that. However, I worked there for 2 years and missed thanksgiving 2 years in a row because of Black Friday. So, it would be an awesome feeling to model for a company I use to work retail for and to see myself in a store I use to work tirelessly in.
How would you describe your fashion style?
My style depends on my mood. How am I feeling today? Am I feeling girly? Punk? Retro? One thing for sure, fashion has always been a big part in my family with my grandma and my mother. I joke around and say I shop in my grandma's closet which is true because she has some of the nicest clothes I've ever seen. Ultimately, my fashion style varies. I like to experiment, I love colors, I love accessories but sometimes I look to wear all black 3 days straight. I will say my fashion style can be a bit extra but to me there's nothing wrong with extra! My fashion style is very versatile, and I always love trying different looks.
How important is self-awareness and confidence to you in your everyday life?
As a mental health awareness advocate, self-awareness and confidence are very important in my everyday life and it's important for me to help others understand the importance. As far as self-awareness, it is important I self-reflect on my attitude and my actions. How can I improve myself? How can I make changes to myself to make me a better person? What actions have good results and what actions have bad result? It is important to me to have this mindset because there is always something about my attitude or just myself in general that I can tune and make better. There is always room for improvement as we are all not perfect! As far as confidence, I am at a point in my life where I am so comfortable with myself that there's nothing no one can say about my looks that can hurt me. I have realized that I am living to make myself happy. I change myself to make myself happy not just because someone doesn't like how I look. I am confident enough to know that there is no one else like me. At the end of the day, having confidence is something you must work on and that is okay. Everyone is self – conscious about something even I am but the trick is to never let people see that you are self – conscious, walk with head held high and have that confidence like you are Naomi Campbell even on your worst day!
What makes you beautiful?
Wow, what makes me beautiful? My big caring heart I think makes me beautiful. I am a very caring and understanding person. I tend to see the good in just about everyone and try to make people feel good about themselves. I know, and I understand how rough life can be. Despite my own struggles I still try to make those around me feel good. I try to make them laugh and focus on the good things in life. Having this mentality has gotten me hurt but I still don't plan on stopping having a big heart and being so caring. I do wish I could turn it off, but I think it's what makes me beautiful! I still try to make people feel good. I still have a big, caring heart despite being hurt so many times. Ultimately, this world needs love and I'm here to spread as much love as I can.
What would you say to another girl your age who is struggling with their confidence?
My favorite artist Kanye West once said, "we all self-conscious, I'm just the first to admit it." That stuck with me. We are all struggling with our confidence. We are all struggling with how we look and wish we can change something about ourselves. So never feel alone or that you are the only one struggling with confidence because even celebrities struggle with confidence. The best thing to do is to look in the mirror and say "yeah I have a big nose (or whatever you struggle with), so what? I still love myself because God created me with no mistakes." Self – love is key to confidence. It will take time, but you have to purpose it to fully love yourself. Once you love yourself more than what people say about you, none of that will matter. You must love your flaws. Even if you don't, letting that show is not the way to go. Your flaws make you beautiful at the end of the day. It's what makes you unique. It's what makes you your own kind of beautiful. You must believe in yourself and stop listening to what others say. Some people are trying to bring you down every day. Society is unfortunately not nice. Put them hater blockers on, focus on bettering yourself mentally, physically and emotionally, and don't listen to the haters. They want to see you down and out. So never give them that satisfaction.